TREATMENT THAT IS CATERED TO YOUR NEEDS
John believes that therapy sparks growth and change. John's psychotherapy sessions are catered to your individual needs, and his treatment style is adaptable and considerate. He'll work with you to create a treatment plan that truly serves your needs, and integrates creative interventions to support healing and recovery. He values working closely with other professionals like psychiatrists, psychologists, and other professionals in order to provide high-quality, multidisciplinary care.
John Irias, MS, LMFT #83364 is a dedicated and accomplished Licensed Marriage & Family Therapist with extensive training in Dialectical Behavior Therapy. John earned a Bachelor's degree at Temple University in Philadelphia, PA, and a Master's in Science Degree in Counseling Psychology at California Lutheran University in Thousand Oaks, CA. He managed the referrals for a large, multi-site behavioral health facility in Pasadena, CA, and taught a Positive Parenting Program to help develop healthy parenting skills to families involved with social services. John has also served as a staff therapist at Optimum Performance Institute in Woodland Hills, CA, where he has provided individual, family, and group therapy for adolescents and young adults, including facilitating DBT Skills groups. He previously served on the board for the Ventura County Chapter of the American Association of Marriage & Family Therapists, and he is a member of both California Association of Marriage and Family Therapists and Mental Health Professionals of the Conejo Valley.
John was raised in Camarillo, CA, and moved to the outskirts of Philadelphia, PA as a teenager. After college he returned to Southern California to further his education and pursue a career in Mental Health. In his spare time, John loves to spend time with his family (including his rescue dog and cat), going on fly-by-the-seat-of-your-pants adventures, cycling, playing guitar, and relaxing while listening to records. He is a fan of many musical genres, though partial to Rock, Blues, & Jazz.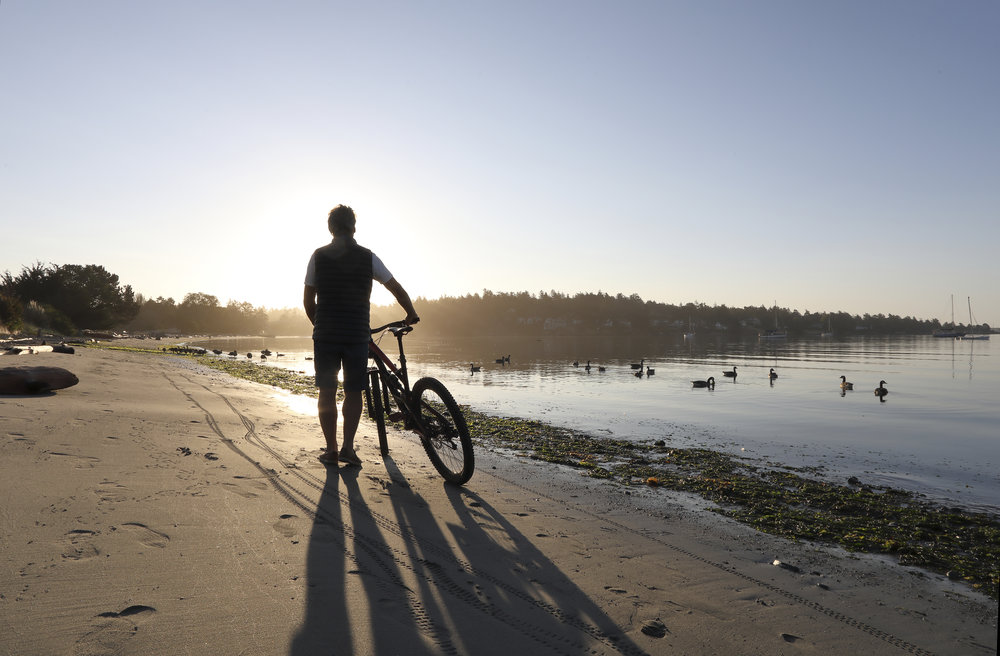 John provides top-notch therapy treatment to young adults, adults, and families; he is also LGBT-affirming. His specialty is working with young people who are entering into adulthood and are facing the struggles and stresses of developing independence. His work centers around exploring values, identifying academic/occupational goals, and navigating the exciting but tumultuous years of the teens and early 20s.
John has worked with psychotherapy clients from a variety of different backgrounds and walks of life, and has received extensive training in Dialectical Behavior Therapy (DBT), a research-backed treatment that has been shown to be effective with many mental health conditions. DBT helps develop mindfulness, improve emotion regulation, enhance distress tolerance, and build healthy interpersonal relationships; John integrates this beneficial method into his treatment. He also has a free podcast continuing education resource that provides CE Credits for Psychologists, Therapists, Social Workers, Clinical Counselors, and Addiction Counselors Nationwide.
A highly-trained therapist, here to help you achieve your goals.
John has experience working through difficult problems with his clients, including:
Academic and occupational struggles • Mood disorders like depression and bipolar disorder • Perfectionism • Anxiety disorders, including social anxiety • Family/relationship conflict • Parenting trials • Self-esteem concerns • Phase-of-life issues • Traumatic experiences
Individualized, research-based treatments.
John's biggest strength is his ability to work with his clients through life's challenges; he is understanding, patient, and skilled. He has received specialized training in the following theories and methods:
Dialectical Behavior Therapy (DBT) • Systems Theory • Motivational Interviewing (MI) • Cognitive-Behavioral Therapy (CBT) • Positive Parenting Program (PPP) • Managing and Adapting Practices Program (MAP)
STARTING THERAPY
Choosing a therapist is an important decision, and one that should not be made lightly... in order for therapy to be effective, it has to be the right fit.. Call John to set up a free, 20-minute consultation phone call, which will give you the opportunity to connect directly with him and get to know him and his style.
RATES
Please contact John directly for his rates. Though he does not accept private insurance, John can provide clients with statements of services ('superbills') with appropriate procedure codes which clients may submit directly to their insurance companies for possible reimbursement via out-of-network benefits.